And so on July 29 we cruised into Montreal and spent 5 fantastic days as part of this lively, character-driven city with an ambiance all its own! We stayed with Tyson, a friend from home whom we've known since the diaper days. His apartment is basically an under-the-table youth hostel, complete with bar, tv, and Bob Marley portraits. Tyson gave us a few guided tours of the city; Old Montreal, the waterfront, Rue Saint Catherine, Mont Royal, and practically anywhere he felt like dragging us!
During our stay we had a chance to visit with Nathan, another good friend from home. We had such a great time with him and Sylvain at the Gay Pride celebrations that we're convinced it should be an annual reunion! The street parties were incredible-everyone was grooving to the djs spinning in the park. The energy was truly electrifying.
It was also great to met up with Shannon, yet another friend from home and a fellow traveler. We swapped Asian tales over a hearty breakfast at Chez Cora's, and window-shopped the afternoon away. On our closing day in Montreal we museum hopped, ate our final poutines, and collapsed onto Tyson';s couch for a night of dvds. What a city!
Before we left we had a quick visit with Sara's cousin Catherine on her tour boat and then headed off to Saint Jerome where we met with Sylvain, a co-worker from Kuujjuaq. He lives in this remarkable little town nestled in a quiet forest that surrounds 3 large lakes. He is such a nice guy we couldn't help but take the opportunity to say hello!
On our way to Ontario we came across a Farmer's Market in LaChute. We decided to pull over, shop for some fruits and vegetables and eat one last poutine while the country band blared honky tonk tunes over scratchy speakers. Having a chance to reflect on our time in Quebec all we could do was shake our heads, and grin. We had survived!


Havin a blast with Nate!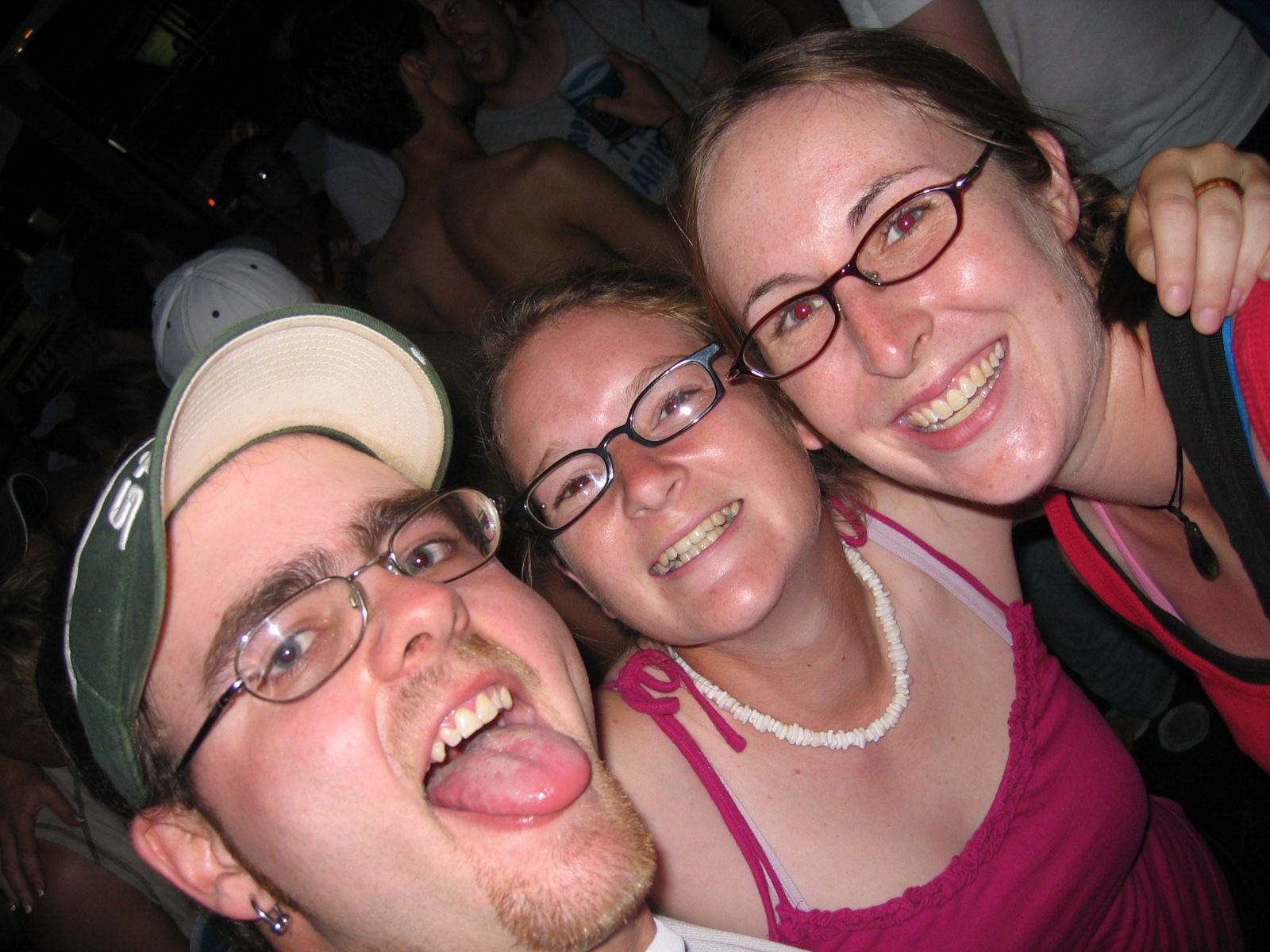 Mont Royal with Tyson